There wont be any Friday classes
for now, see you sat/sun/mon/wed/Thur.
For more of the latest news and updates, visit the Tang Academy Facebook Page.
Congratualtions to Rajinder Dhillon and Daniel Dirrane on achieving their Black Belts on Sunday 27th September.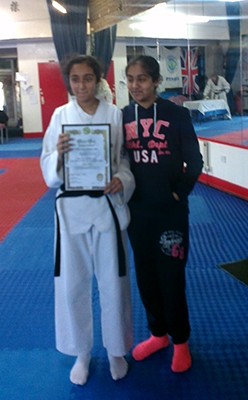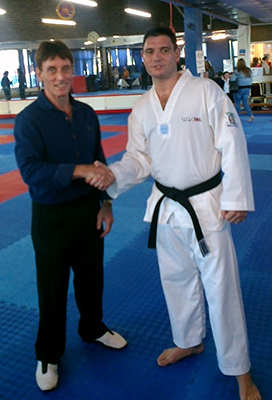 --------------------------------------------------------------------------
Tang Team members win at the 2015 TKD Ltd championships. Congratulations to all who took part.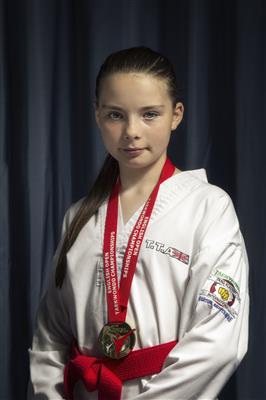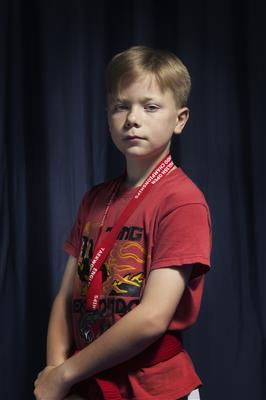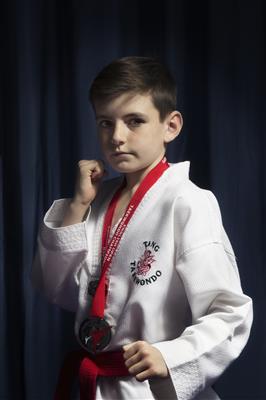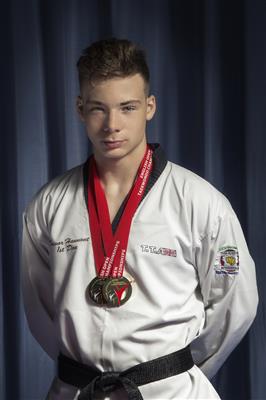 --------------------------------------------------------------------------
Congratulations to Miss Jai Jheeta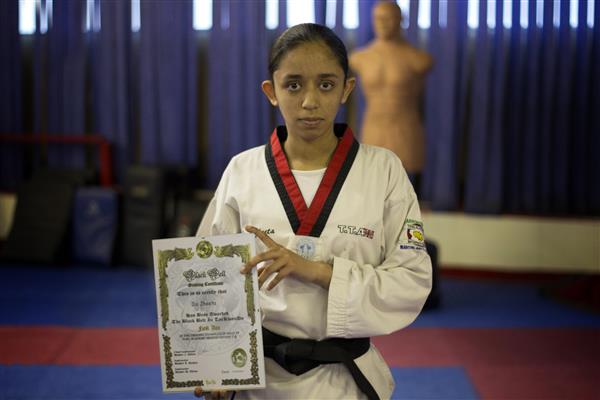 Sunday 24th of March 2013. Congratulations to Jai on achieving her
1st Dan Black Belt
Jai took on the challange to go for the Tang Black Belt test, which is not an easy one. All students are drilled through their skills until they
are exhausted, they then could give up and fail the test,
or dig deep and carry on to show that they have what it takes to be a Tang Black Belt.
Jai took on all six disciplins and passed each one with ease. This was
a good inspiration for all the junior students.
Well done to Beau Hannant on his first time of conducting the test
and thanks to Michael Connally for comeing to learn conducting skills.
-------------------------
congratulations to Mr Trevor Hannant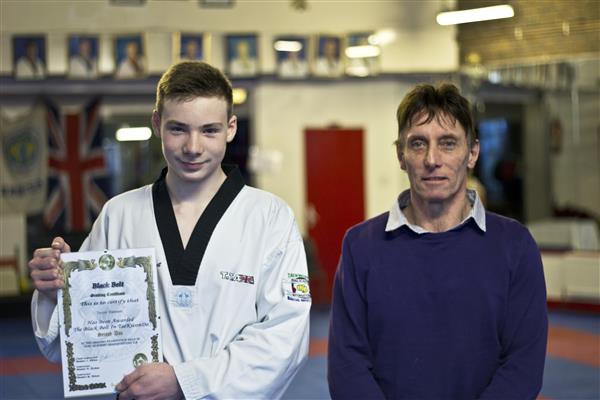 Sunday 17th of March 2013. Congratulations to Trevor on achieving his 2nd Dan Black Belt
Trevor started the day by performing two taekwondo patterns and one weapon pattern, he then sparred with two black belts at the same time and just to finish it all off, he jumped over three people performing a 360 flying back kick to smash though a roofing slab.
Master Richard told the conductor to up the pace and work him the full lenghth of the dojung(gym) doing his set moves so to test his full capicity, he rose to the challenge and passed with flying colours.
Congratulations to Tajinder Sian who became a Third Dan Black Belt on the 30th September 2012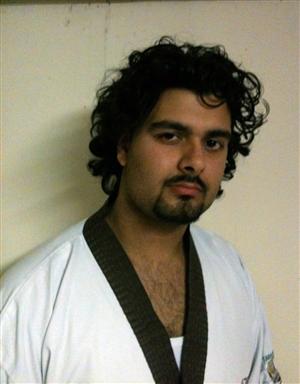 The day started with the junior belt's grading, then everyone was in for a treat, as Mr Tajinder Sian after three years of preparation, put on a show of his skills. Tajinder started his set with an explosive breaking demonstration, then multiple roof tile smashing with various leg techniques followed by a high flying leap over two people standing up to break one more target. Tajinder had a sparring match with another black belt. After this we put him though his basic moves and patterns of Taekwondo. He finished the day by performing a self choreographed pattern to music, half way through the pattern he introduced a set of weapons known as Kama, with flying somersaults, one slip with these daggers in his hand could be very painful. After all that hard work, he was awarded a certificate and a wall plaque for his efforts.