Lessons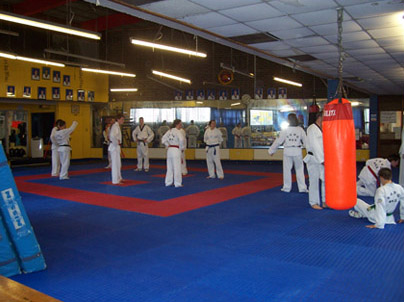 Beginners and white belt lessons are held on...
Children (age 6 - 10) Thurdays at 6.30 to 7.15pm

Adults (age 11 and above) Thurdays at 7.15 to 8.00pm
for males and females
EVERYDAY LESSONS
Students can learn and practice as much as they want, but we recommend at least twice a week to make good progress. Most classes consist of two teachers so that different groups can work at their own skill levels.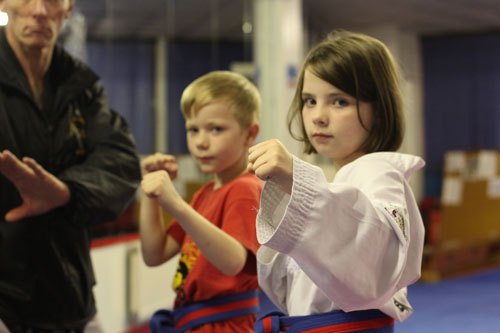 "Not only am I able to stay fit and healthy, I am also learning discipline, focus and self control. Taekwondo is both challenging and fun at the same time. I learn something new every time I come to class. I have also made many new friends through my classes at Tang Academy..."
Private Lessons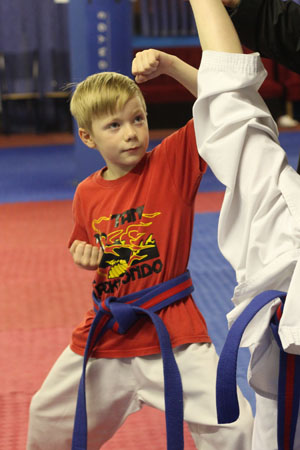 Private lessons are given to anyone who would like extra help with any of their skills. Lessons need to be booked in advance as they are very popular
TIGER TOTS: 4 - 6 YR OLDS
Tang tiger tots a Taekwondo course for young children ages 4 though to 6 to develop co-ordination, sharp minds, mental focus whilst teaching martial art. Throughout the lessons we emphasize discipline, integrity, perseverance, self confidence, and team work.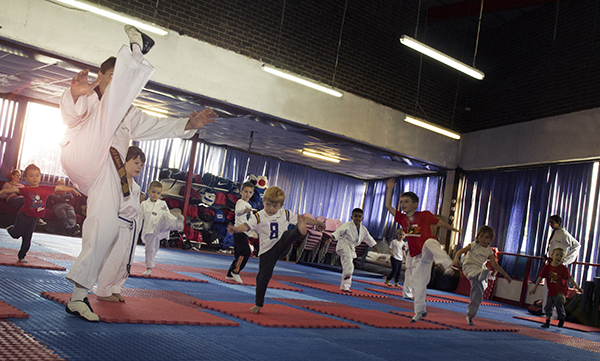 The best way to start Martial Arts is young.
We offer 4 to 6 year old classes on wednesdays at 5.00pm to 5.40pm and on Saturdays at 11.50am to 12.30pm. It's £7.00 for one session.